YouTube is a simple, free platform that allows you to upload previously recorded videos and share them out to the online world.
Access the Social Media Setup Checklist on SharePoint!
Table of Contents
---
Get Started
---
Branding
Image Guide: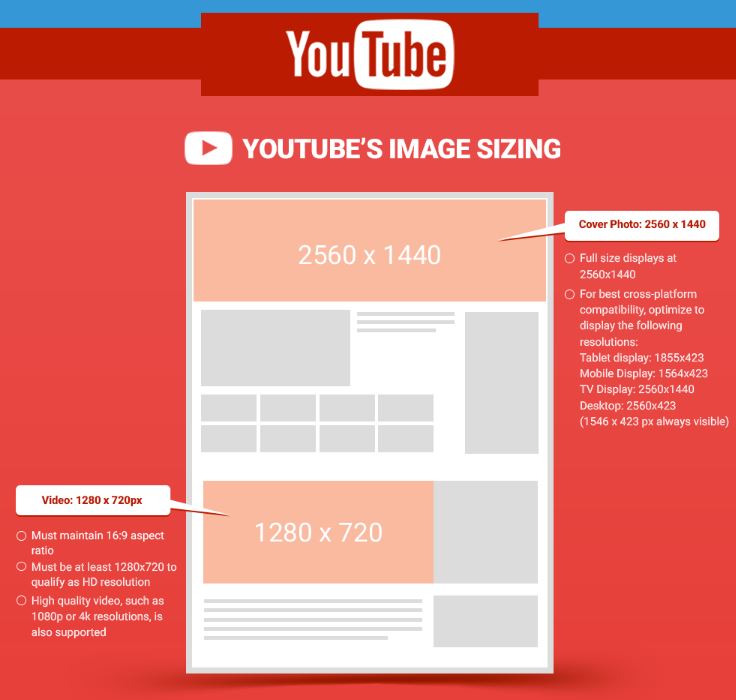 *Source: Designtaxi.com
---
Compliance
Now that you got the basics and branding covered, it's time to get Compliant! Disclaimers are required when using YouTube to host business videos. Please add the following to your About section of your channel. Here's how to Edit YouTube Channel Description.
NOTE: All advertising profiles & videos must be submitted to Compliance for review & approval prior to posting. (email ComplianceMarketingApprovals@guildmortgage.net) You may be required to add or remove certain content or disclaimers to your ad. Please also keep in mind our Social Media Policies and our Social Media Profile and Post Requirements.
Sample Profile

---
YouTube Resources
---
Have you run your business social media profiles through Compliance?
If not, complete this form to submit to Compliance!